Welcome to my online home!
Here you'll find info about me and my books and what's coming up next. The last couple of years have been a wild ride with the book industry changing so fast... and there are more exciting things to come! Please sign up for my enewsletter, and come back here for updates as they occur, or follow me on Twitter, FB... you know the drill!

Thanks so much for your ongoing support for my projects. Happy Reading!

Stephanie Bond
(Photo: Tom Cannon Photography)
Latest Books: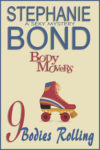 Available now!   Round and round we go… Carlotta Wren is still reeling over her parents' return after a ten-year absence. After putting her life on hold for so long, she's not sure how to move forward. Her new reality isn't exactly what she thought it would be, especially considering the altered circumstances of the […]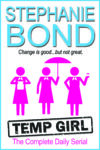 An Amazon exclusive—now available in print!
In TEMP GIRL, an entitled diva has to take a job with a temp agency to get by and takes a tumble into reality—and murder! Don't miss out on this fun story everyone else is talking about!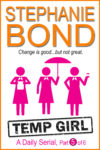 Visit the TEMP GIRL serial page every day to read the story for free.  Or if you prefer to binge-read, the TEMP GIRL, parts 1-6 e-novellas are available now from Amazon! Don't miss out on this fun story everyone else is talking about!            Available in eBook exclusively from Amazon: […]
Latest News/Blog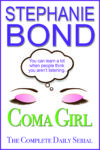 Because so many of you have asked for more COMA GIRL stories after the 6-month daily serial ended, I'm thrilled to let you know COMA GIRL has been optioned by CBS Studios for TV series development!  Words can't express how excited I am, and it wouldn't have happened without you, dear readers, turning COMA GIRL […]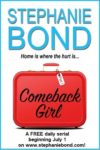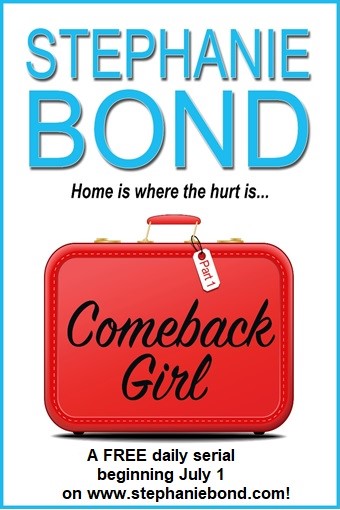 I'm pleased to announce the new daily serial COMEBACK GIRL launching Sunday, July 1!  In COMEBACK GIRL, a woman struggling in her career and estranged from her rural family returns home for a medical emergency only to learn her mother has become a hoarder.  In her attempts to clear her childhood home, she uncovers information about the […]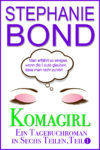 Die tägliche Serie Komagirl läuft vom 1. Juli bis 31.Dezember. Die täglichen Episoden werden bis 10. Juli gesamme lt ins Internet gestellt um möglichst vielen Lesern den Start zu ermöglichen. Sagt Euren Freunden Bescheid ! Ab 11. Juli sind dann die täglichen Episoden nur für 24 Stunden verfügbar. Also Merker setzen auf Deinem Handy, Computer […]