Coloring is all the craze!  Enthusiasts say it's fun and even therapeutic.  Have you tried it?  Are you good at it?!  Or maybe you've always wanted to experiment with coloring?  If so, this contest is for you!  If you've been following the COMA GIRL daily serial, you know that one of the few brights spots is when Marigold's sister brings scarves to cover her head bandages.  This coloring sheet celebrates that bit of color in COMA GIRL's life.  What equipment will you need to enter the coloring contest?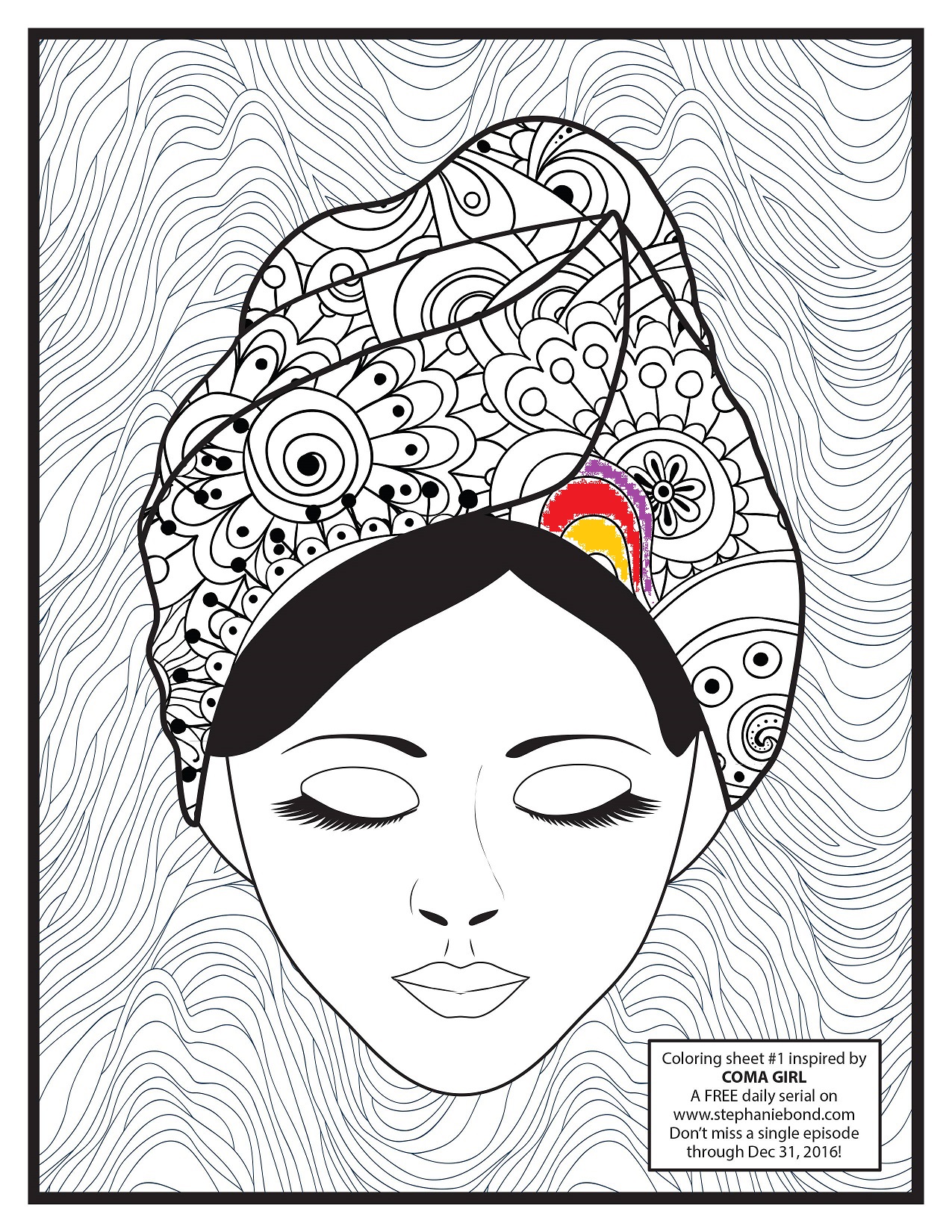 Access to a black and white printer
Colored pencils, crayons, markers, etc.
Access to a phone with a camera or a digital camera
A sense of fun!
Click here to print your own COMA GIRL coloring sheet and get contest info–you might win a $50 Amazon gift card!  Of course you can print a coloring sheet and create your masterpiece in private–you don't HAVE to enter the contest…but I hope you do!  Even if you don't enter, please do click over and see what other readers have uploaded to the contest page and vote for your favorites!